Introducing a new punk style of bracer, heavy on the piercings:
Bracer of Reinforcement
2″ (51mm) wide cotton webbing base in Black, Brown, Camo Green 483, Navy, and Olive Drab.
To top it off, each webbing color is also available with three hardware finishes: Black Oxide, Nickel, or Brass for a total of whopping 18 combinations to choose from!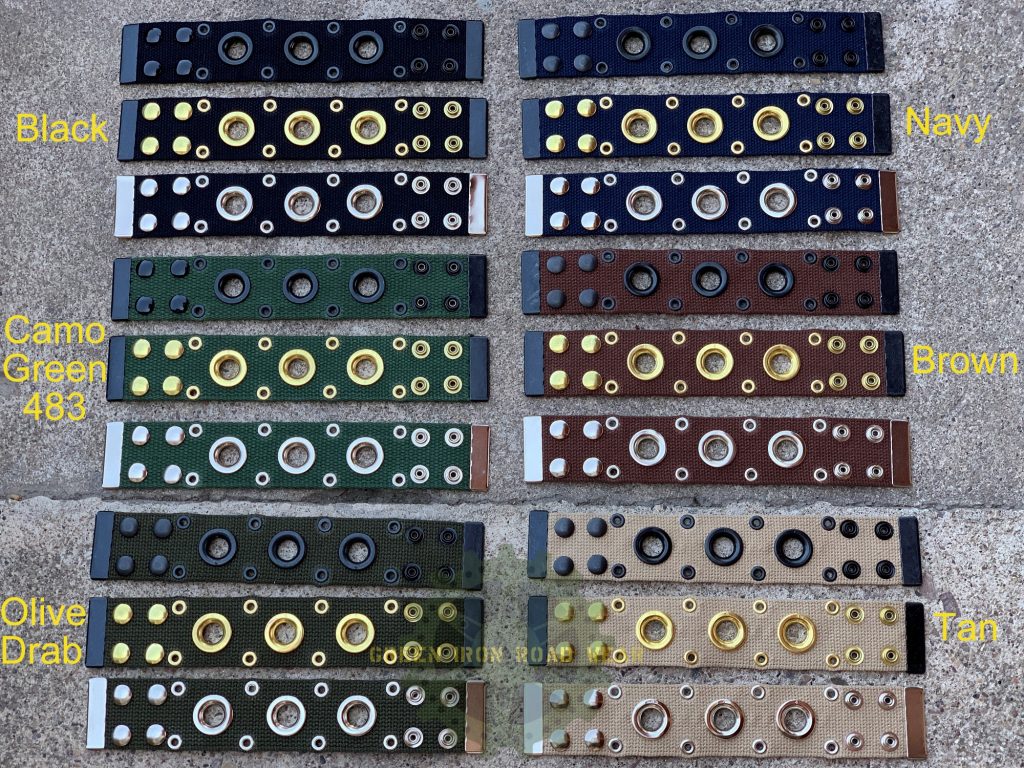 These fit up to 7″ to 8″ wrists. At least a 1/2″ looser fit is recommended or 6-1/2″ to 7-1/2″ but smaller wrists work too if a looser fit is preferred!
For sale right now in our Shop!